Chelsea football club has suffered their was defeat since 1991 when Nottingham Forest beat them 7-0, Today has left them with new memories to go down with as they get trashed 6-0 by Manchester city at the Ethihad stadium
This are new heights for city and the priceless Sergio Aguero, who became the clubs top scorer in the league with half their goals and another hat-trick.
The champions have ended what had looked like a difficult week with the full nine points and the easiest of victories, the scale and nature of this embarrassment just putting more pressure and questions on Sarri.
Raheem Sterling fired into the roof of the net after only four minutes before Aguero hit a quickfire double, curling a superb shot into the top corner after 13 minutes before poaching his second and City's third six minutes later.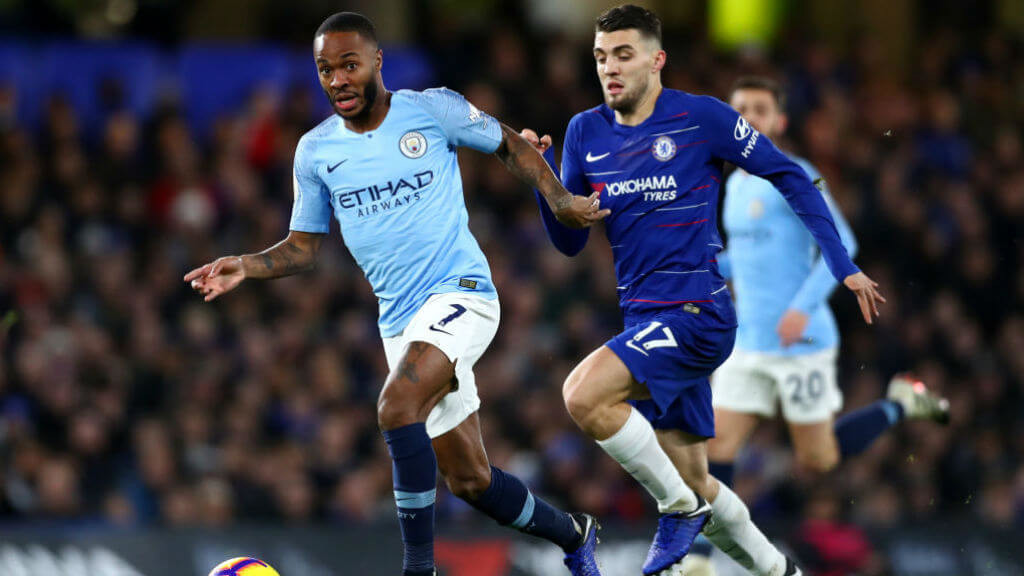 Ilkay Gundogan made the score 4-0 after 25 minutes while Aguero's penalty 11 minutes after half-time put him level with Alan Shearer's PL record of 11 hat-tricks. Sterling added a sixth 10 minutes from time after a neat move down the left.
It was not just about the amount of goals city scored but how Grasping and concentrated they looked in doing so. After recent wobbles, they look so ruthlessly focused and like they can go on one of those winning runs that really make the difference in any title race.
Remarkable as it sounds, it could have been even worse for Chelsea due to a couple of Aguero misses, but it is an illustration of his form at the moment that he just responded with something as good as anything you will see in the premier League this season.
This is what will be most galling for the Stamford Bridge hierarchy, and lead to much more direct questions than any of the broader arguments about philosophy. whatever about learning "the most basic moves" and "primary foundations" of Sarri's football, it here looked like Chelsea had forgotten the basics and primary foundations of defending. City where able to pull them all over the place with embarrassing ease, most notably for Sterling's second and Aguero's earlier miss.

City are top on goal difference, level with Liverpool on 60 points having played a match more. Chelsea drop to sixth on 50 points, behind Arsenal on goal difference.